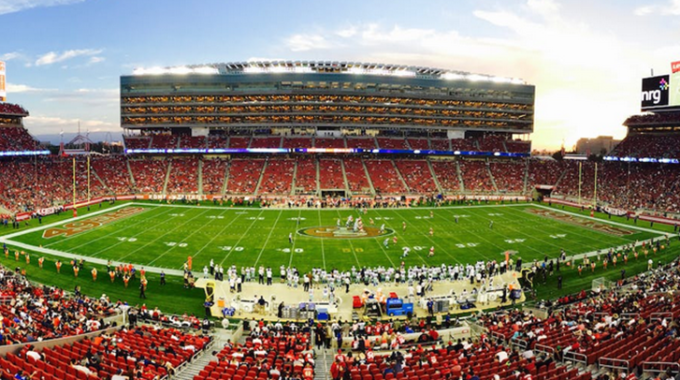 Making successful sports predictions against the point spread is a very difficult task. When mainstream oddsmakers set a spread in NFL and NBA games, they're using reams of data and complex algorithms that have proven themselves successful for decades. And once a point spread is set, it becomes the ultimate crowdsourced answer generator. The "votes" of tens of thousands of wagerers moves the original point spread up and down in order to attract betting in equal shares on both sides of the proposition.
As detailed earlier this month, Sportspicker AI (fueled by SWARM from Unanimous AI) has been crushing this particularly difficult prediction question in the 2022 NFL season. With two more completed weeks in the NFL in the books, Sportspicker's record is up to 60-33 which is an astonishing 65% accuracy rate (against the spread).  To appreciate how impressive this is, we can compare the results against two standard metrics – the performance of "average bettors" in Vegas betting markets, and the performance of a "professional bettors".
How does Sportspicker AI stack up across the full NFL season so far?  Well, the the graph below compares the Sportspicker AI results to average bettors as well as the standard benchmark for professional handicappers. You can see that at 65% accurate, the Sportspicker AI service (powered by Swarm) has generated over $13,000 in gains to anyone who legally placed $100 bets according to the published weekly forecasts. That greatly outperforms the earnings of average bettors who will actually lose money at 50% accuracy (thanks to the vig they pay their sportsbook). And it is more than double the expected return for professional sports bettors on an average accuracy of 57%.
American-style football isn't the only "football" that Sportspicker AI has predicted this month. On Monday, December 12th, Sportspicker's forecast of the World Cup Semifinal predicted the actual Argentina vs France final – and then it correctly forecast the Argentinian team to win a close final match and hoist the Cup. The prediction of La Albiceleste as the eventual winner is notable in that the Argentines were only the 2nd favorite choice in betting futures (behind France) before the semifinal matches commenced.
Long before these final three matches were played, back in November Sportspicker made predictions to set probabilities before the World Cup competition began. This forecast correctly predicted 11 of 16 teams that advanced to the knockout rounds. And the teams predicted with the second- and third-highest probability to win the Cup (Argentina and France, respectively) were the two who actually advanced to the final.
Compare that to the Oxford Mathematical Model shown below, where just 9 of 16 knockout round teams were correctly picked, and the two actual finalists were the 3rd– and 4th highest probability teams. The Oxford Model was created with heavy data input, algorithms and model runs, while the more accurate Sportspicker AI forecast was the product of a swarm session with 30 casual international soccer fans.
Of course, we are longtime believers in Swarm AI, but we're astonished by these recent results. It really shouldn't be possible to achieve predictive accuracy that is twice as good as the top professionals. But that's exactly what we have done. And we're not doing it with data, algorithms, and traditional machine learning. We're doing it with groups of regular people using Swarm AI technology to amplify their human intelligence. That's the power of Swarm AI.
If you're interested in Swarm AI-generated sports picks, you can check out Sportspicker AI here.
The news, information, opinion, and recommendations on this website are for education and entertainment only. This information is not intended to violate any local, state, or federal laws, and all persons using this website are solely responsible for complying with the laws of the jurisdictions in which they reside. Unanimous A.I. is not responsible for the accuracy of any predictions made on this website, and does not recommend using the information on this site for wagering. Unanimous A.I. does not intend to encourage or condone gambling in jurisdictions where it is prohibited or by persons who are under the legally required age.  In accordance with the Terms of Service, you may not sell, resell, publish, republish, copy, duplicate, reproduce, redistribute, broadcast, license or otherwise commercially exploit or make the contents of this email available to any third party. The Terms of Service that apply to Sportspicker AI may be found here.