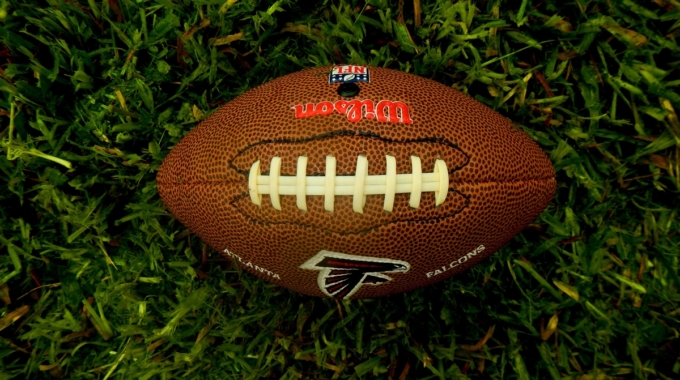 Here at Unanimous AI, we've been using Swarm AI technology to predict NFL football games for almost a decade. And we're pretty good at it. So much so that a few years ago our fans encouraged us to start Sportspicker AI — a subscription service that delivers sports intelligence to subscribers, not just for NFL games, but for NBA basketball, MLB baseball and more.
Just how good are we at this? In the 2022 NFL Regular Season, we suggested 112 Against-the-Spread (ATS) NFL bets to Sportspicker AI subscribers. Pick ratings on these bets ranged from 2 to 8, with an average of 5.75. This was the result:
Record: 65-43-4
Accuracy: 60.2%
Winnings: +102.54 units
Is 60.2% good? In short, the answer is YES. To give some context… betting NFL games against the spread is one of the toughest endeavors in sports betting. According to SportsHandle, approximately $350 million is wagered each week on the NFL. With that much money on the line, Sportsbooks take extreme care in setting NFL spreads. And they are very good at it. That makes it incredibly difficult to find an edge. In this environment, the average "public" bettor is lucky to be 50% accurate over the course of a full NFL season. Professional handicappers strive to hit a 55% accuracy benchmark. So for Sportspicker AI to be over 60% accurate is truly remarkable.
The winning percentage is nice, but the implications for a sports bettor are profound. If someone took the Sportspicker AI recommendations and followed them verbatim, they would have gained 102.5 betting units over the course of the full NFL season. If their betting unit was $10, that gain would have been $1,025. That is over 2X the gain of the professional handicapper. And of course it crushes the average individual who has a net-zero gain, but loses money, thanks to the 10% vig charged by the sportsbook.
And our track record is now well documented. AHFE International just published a new study detailing our last four years of forecasting NFL games. In the paper, the authors show how a group of regular NFL fans using Swarm AI + bet selection heuristics outperformed NFL handicapping experts. Over a 4-year period, the Swarm AI system posted a 62.5% win-loss record against the spread, which is 7.5 percentage points better than the 55% professional benchmark.
How does it work?  Sportspicker AI uses a unique combination of artificial intelligence and collective intelligence.  It works by capturing input from a distributed pool of human participants, giving insight into whether the ATS lines are inflated or undervalued as the AI system converges on optimized forecasts.  We do this every Thursday before the weekend of NFL games. We predict all the games then process the data further and select the top five or six picks to distribute to our subscribers.  As you can see above, those picks outperformed even the best handicappers last year and in prior years. This is what it looks like when our AI system forecasts an individual game:
The new season starts September 7. Soon enough, NFL swarms will be coming together once again to forecast the 2023-24 season. If you're interested in subscribing to the 2023-24 NFL picks, you can check out plans HERE. There is a special PRESALE opportunity available, but only until the season starts.
The news, information, opinion, and recommendations on this website are for education and entertainment only. This information is not intended to violate any local, state, or federal laws, and all persons using this website are solely responsible for complying with the laws of the jurisdictions in which they reside. Unanimous A.I. is not responsible for the accuracy of any predictions made on this website, and does not recommend using the information on this site for wagering. Unanimous A.I. does not intend to encourage or condone gambling in jurisdictions where it is prohibited or by persons who are under the legally required age.  In accordance with the Terms of Service, you may not sell, resell, publish, republish, copy, duplicate, reproduce, redistribute, broadcast, license or otherwise commercially exploit or make the contents of this email available to any third party. The Terms of Service that apply to Sportspicker AI may be found here.